An interview with one of our patrons—Rakesh Kiran Pulapa. Rakesh was the first to subscribe to our GoodShotz tours and has since gone from strength to strength, building an impressive portfolio of images. His major interests lie in travel and landscape, even though he aims his lens at almost everything in sight. Hailing from Rajahmundry in Andhra Pradesh, he is currently on a mission to showcase the beauty of his hometown to the world.
Q. You have recently won a major photography competition. What was the experience like?
A. It was magical. To Compete with great photographers in a live round and winning it was truly a great feeling. Actually, I had received an encouraging message from Bobby just before the competition which was a great confidence booster.
Q. Tell us a little about your journey – From a small town to where you have reached today.
A. It's been a long and eventful journey. The question itself sums up the title of my journey pretty well. Being in a city has its own advantages and disadvantages. The disadvantage being – missing the regular photography events which happen in cities and advantages – being able to click all the wonderful locations in solitude and having the opportunity to show hidden paradises to the rest of the world.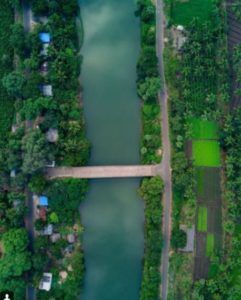 Q. What was your initial inspiration? When did you decide to become a serious photographer?
A. Even before I started photography, I always used to admire good photos which led to my initial inspiration to hold a camera. eventually my work started getting featured on some social media pages. and after winning a few competitions i got the inspiration to push myself to be a serious photographer.
Q. By your own admission, your preferred genre is Travel and Landscape. Why?
A. I love traveling and photography encouraged me to travel more. I have always believed that both traveling and photography go hand in hand. Landscape photography gave me a special connection to Nature which I can't express in words, i can only do so with pictures.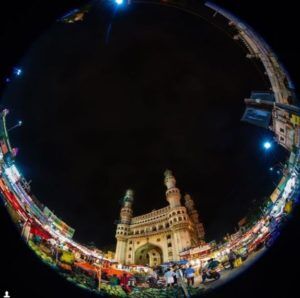 Q. Tell us some of your favourite photographers who you closely follow and derive inspiration from.
A. Bobby joshi is numero uno influencer. Also, I just love the work of Marc Adamus, Michael Shainblum, Chris Burkard, Daniel Kordan, Sapna Reddy, etc.

Q. What were the challenges you faced when you began Photography.
A. I've faced many challenges—Like finding a recipe for a good picture, shooting in the middle of the day and complaining to myself on poor images. i wish I had known that shooting in Golden hour gives you a better light. I love shooting reflections and I was initially clueless on how to shoot them. Many such things bugged me a lot and contrary to popular belief, you won't find all your answers in Google and youtube. I used to edit only on mobile phone, thinking Photoshop is very tough as told to me by some people. but now, photoshop is very easy and fun to use.
Q. If there was anything you could have done differently, what would it be?
A. I would have spent less on buying gear and more on traveling. And also, to have faith in myself as a good photographer.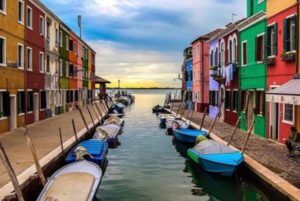 Q. What camera did you start with and what are you using now?
A. I started with Canon 650D which i still have. one of the images which i shot with Canon 650D during Goodshotz Kerala photo tour has won the first prize in Canon India competition. I also have Canon 5D mark iv, Sony A7riii and Dji Mavic pro.
Q. How do you share your work? What is your most preferred platform to share and engage with your followers?
A. Instagram and Facebook. And sometimes through 500px.
Q. What advice would you give to budding photographers who are just starting out?
A. To stop worrying about buying new gear and EXIF data of others' pics and to start clicking more. Because the only way to improve in photography is to practice more and more.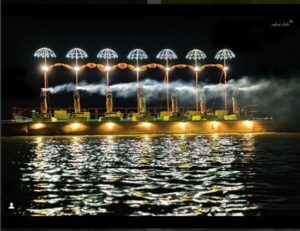 You can view Rakesh's work

here

.