Last week on a dreary cold Wednesday, Team GoodShotz suddenly decided 'enough work, let's shoot'. As soon as the words were out, everybody began scrambling for places to go to. We didn't have a lot of options considering we'd just spent more than half the day at the office and the light was already on its way out. So after much deliberation, we decided to head out towards Pottery Town.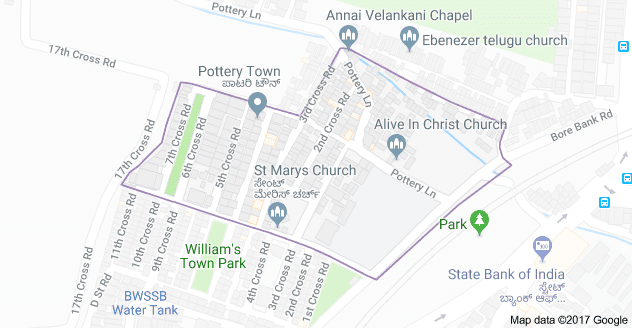 Pottery Town in Bangalore is an old settlement where people have been engaged in making Clayware since generations. It all started when the Govt leased out some land to 20 potter families to start their business.It is located near Frazer town (Cantt area) and has small lanes and bylanes dotted with potters working on their wheels. The area is not very spread out. Most of the ready-to-sell items are displayed on the streets right in front of the shops. There are pots, planters, tubs, idols and what have you. You can pick up the earthen ware and unleash your creativity on it. We even saw tandoor ovens made out of drums and caked with mud.
We were lucky to find one lone potter working on his wheel and making clay plates with amazing dexterity. Also there was this woman shaping clay baskets and pots with her hand. It was amazing to watch this sheer exhibition of skill and patience.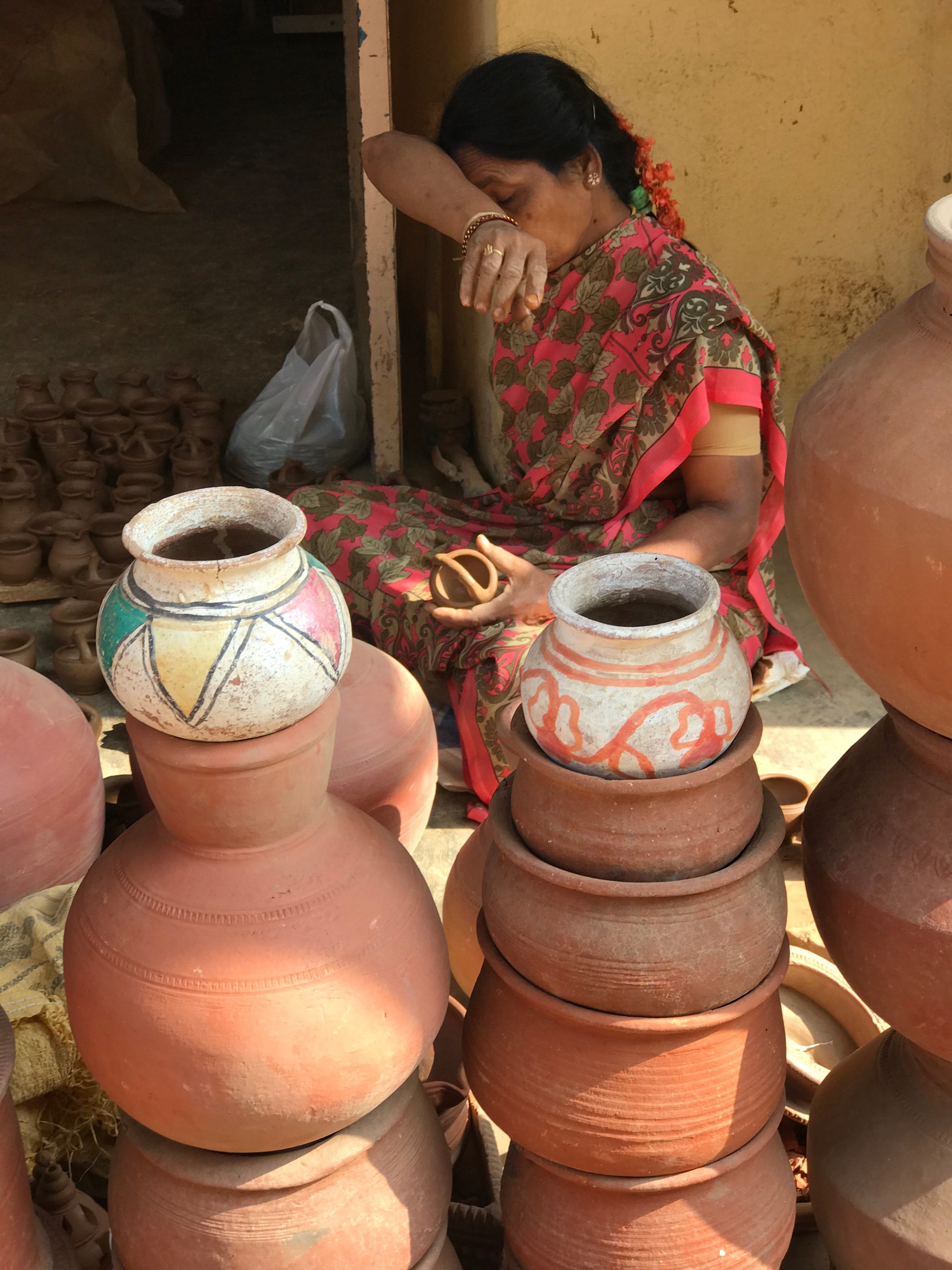 Pottery Town really comes alive during Ganesh Chaturthi. You'll find every variant, colour, shape and avatar of the Elephant God over here during the festival. Jostling for space the idols of different shapes and sizes loom large across the entire street. Visiting this place during Ganesh Chaturthi offers plenty of photo opportunities. But you can visit this part of the town at any time of the year to get amazing shots of potters working at their wheel.So get there and get clicking.