If you're on Instagram, you must have seen incredible flat lays from your favourite bloggers and brands. It is one of the most important aspects of digital storytelling today. Flat Lay photography is simply a method of showcasing your items in an arrangement on a flat surface and shooting it from above. The arrangements may seem simple and uncomplicated but a lot of thought goes into it and therein lies its beauty. Let's look at a few examples to get a better idea.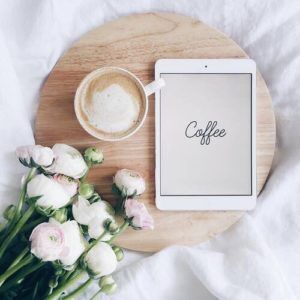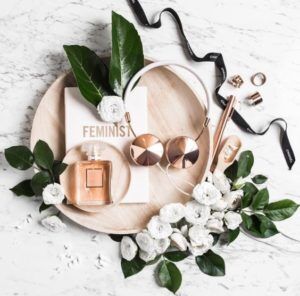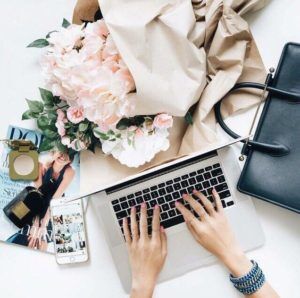 image credit : Pinterest
So how do you make a compelling visual narrative by arranging seemingly random objects? Of course, it all depends on the way you style your objects. Be it a circle, spiral, triangle or just a straight line. But is that all? As with any kind of photography, there are definitely other aspects like lighting and composition that need to be determined before you start shooting. So here's a handy guide to keep in mind before you begin to shoot a Flat Lay.
Background
It usually bodes well to select a neutral background. Most photographers go with basic white or light coloured backgrounds. This is because a patterned background will distract your viewers from the primary subjects. Also, the contrast between the background and your objects make the image more powerful and visually appealing.
Composition
As with any image, composition is prime. How do you want to arrange your subjects? Do you have one particular subject of interest or do you have an assortment that you want to piece together? Whatever be the case, the way you style your pieces are very important. Most photographers usually arrange the pieces in a spiral or triangle. Keep the rule of thirds in mind if you're confused about the placement.
A little negative space looks good. The picture becomes visually appealing with a little blank space to rest in. it automatically directs the eye to the points of interest.
Light
For a flat lay, consider where the light is entering your frame from. In other words, determine where you would like the shadows to fall. The best light is a soft overhead light, bright enough to illuminate but not blow out your image. Most photographers prefer to shoot in natural light. Move your arrangement near a window or outdoors to get the best light.
Editing
Use the editing apps to make your backgrounds crisper and your coloured items stand out. Use the various tools to enhance the colour or sharpen your image. You can also add a tinge of colour to the picture to conform to a theme.
Play with the arrangement and keep moving your props till you are satisfied with the look. Leave some space between the objects for a stronger composition. You may want to add a 'Hero piece", a central subject which serves as the focal point of interest.
Get a bird's eye view
Shoot from the top. Use a step ladder or a stool to put some space between your camera and your composition. Shooting from above is the only way to make sure that your image looks really flat. Take as many shots as you want with different arrangements. Then make your choice.
Flat lay is simple, easy and extremely effective in a digital narrative. Make your Instagram feed colourful and interesting with these simple tips and #flatlay like a boss. If you have any other interesting tips up your sleeve, please let us know in the comments. Happy shooting 🙂